Travelled Folk at the Perth Glendi 2021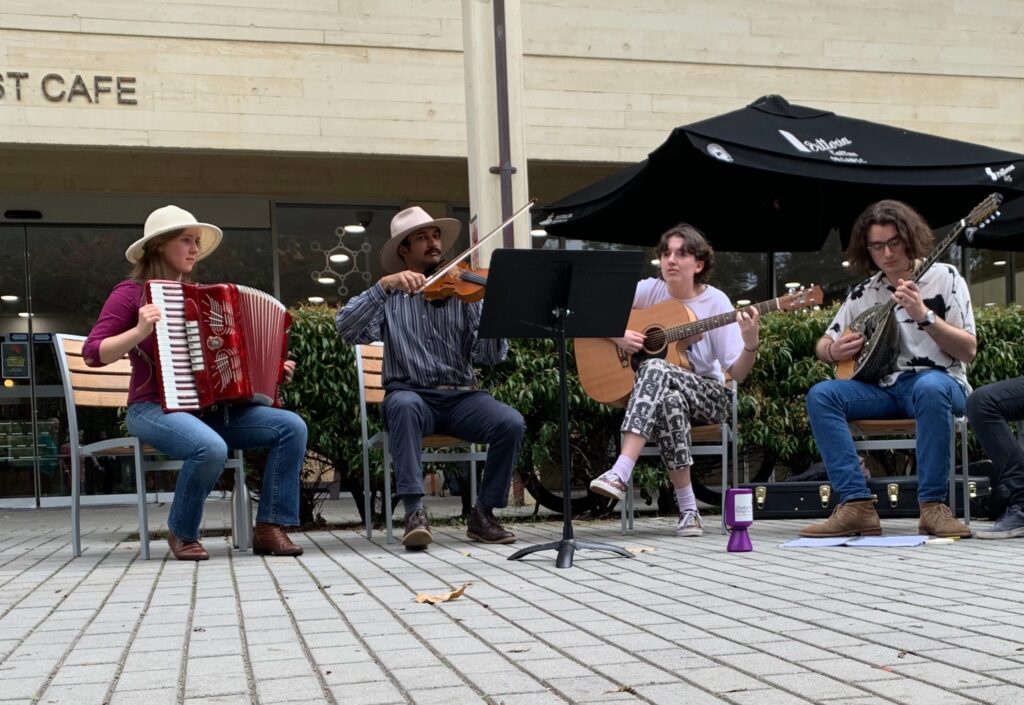 Travelled Folk formed a year ago in 2020. It is a collaboration of musicians from the University of Western Australia, who were inspired by the music they heard whilst traveling around Europe.
Bouzouki player, Nick Kyriakacis, fell in love with Greek music from a young age, leading him to pursue Composition at UWA. He has played bouzouki since he was 13, with a focus on the Rembetiko genre.
Accordionist, Yamuna Daw, discovered the magic of folk music and dance while staying with family in France. She has been playing the accordion for 5 years and is now studying piano at UWA
The band's Violinist, Morgan Marithuriah, started playing the violin at the age of five after seeing Yehudi Menuhin on television, choosing to specialise in Eastern European folk styles in 2019. He balances his passion for music with his studies in Spanish History at UWA.
Guitarist, Lara Pollard, also studies composition at UWA, however began as a classical guitarist with a deep interest in the traditional music of Spain.